Power Station ED60 is destined for power supply of special purpose products by three-phase voltage of 230V, 400Hz. Operation principle of power station concluded in conversion of three-phase electric power of  380V and frequency 50 Hz produced by the generator or from an external source in to three-phase electric power of  220 V and frequency 400 Hz with using converter FC (Frequency Converter) ПЧ-60Б1.1.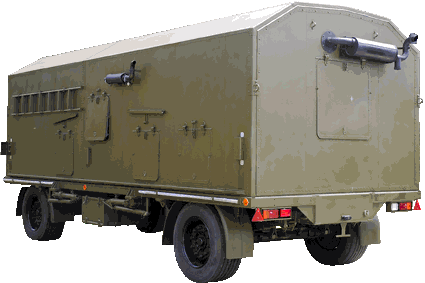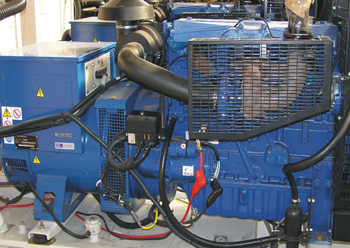 CONSTRUCTION FEATURES

Power station is built around the body mounted in the trailer
-There are two compartments inside the body. In each compartment are placed diesel generator P 100 along axis of the body for operation under severe conditions.
-Effective automatic and control system.
-At low temperatures the fan heater automatically supports heating-up of diesel-generator from storage batteries and inside temperature.  
-Automatic hatch opening.
-Automatic system of fire alarm.

Control system provides:
-Control for operation of diesel-generator and auxiliaries.
-Disaster protection and light alarm on the control cabinet; light alarm and chime on the remote control post.
-Mode of illumination and black-out of body (when the door and hatches open).